How Tweet Wars became Trade Wars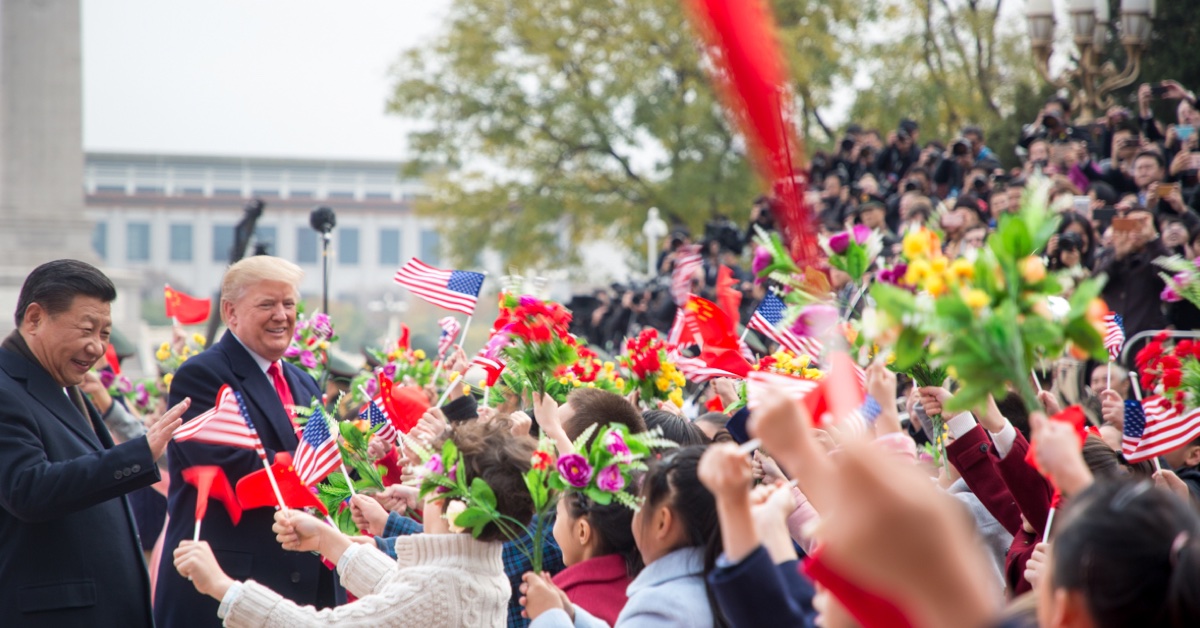 The protracted conflict between the world's two largest economies – US and China – got in full swing over summer. Both countries imposed tariffs on billions of dollars of another's import goods. The cumulative amount of tariffs is staggering: US has slapped tariffs on $550 billion of Chinese goods while China has set tariffs on $185 billion of US goods.
The US is also imposing $7.5 billion tariffs on EU goods, a proposal that was arbitrated by the WTO early october in the US's favor. Aircraft manufacturer Airbus (10% tariff) and agricultural products (25% tariff) seem to be particularly hard hit in four countries the WTO deems responsible for the illegal subsidies to Airbus (France, Germany, Spain and the UK).
In different words, Scotch whisky, French wine, Spanish olives and Italian cheese may get a lot more expensive for US buyers. The EU could "reciprocate" with a set of tariffs as well
What thus initially appeared as a Tweet War has become a Trade war with Presidents Xi and Trump stuck in a "tit for tat" war.
In the heat of the storm, one may well ask what the underlying reason is for the conflict and who is the real victim?
According to Trump, the US is suffering from "unfair trade" and intellectual property theft. Over summer, the President tweeted:
When a country (USA) is losing many billions of dollars on trade with virtually every country it does business with, trade wars are good, and easy to win. Example, when we are down $100 billion with a certain country and they get cute, don't trade anymore-we win big. It's easy!

— Donald J. Trump (@realDonaldTrump) March 2, 2018
While some of China's international economic practices and strategy are questionable (a popular Chinese proverb is not for nothing "this is a win-win deal but China wins twice"), tariffs are likely not the right reaction to effectively a global problem. Indeed, Tariffs are very much like Tweets: unilateral and do not require allies or negotiation.
The effect is only retaliation or a "bigger" tweet.
The Chinese, in turn, are on a mission to lift the world's largest population from middle class to rich. In this exercise, they perceive that the US is trying to curb their rise and do not want to lose face and consequently react with tariffs.
Businesses and end consumers are caught in this bitter trade battle and pay the price. Uncertainty always hurts businesses (think Brexit!) and weighs on the global economy – in the end the world may not be flat and we lose confidence in the benefits of trade. For instance, US manufacturers buying steel will either pay more for the domestic product, pay more for imported steel or move manufacturing entirely out of the US – ironically very much the opposite of Trump's goals. According to Goldman Sachs, only the steel tariffs could hit Ford and General Motors profits by $1 billion each. If cars then increase in price because of tariffs, consumption levels will likely decline. Katheryn Russ, Professor Economics at the University of California at Davis, estimates the last tariffs will add another $500 a year in costs for the average American household.
At the Global Investment Forum in Geneva this year, I had the opportunity to join global business and political leaders as John Kerry and David Rubenstein in a conversation on tariffs. I learned that when supply chains become increasingly balkanized this may create opportunities for countries such as Vietnam, Indonesia or Mexico in the short-term but poses risk on global trade for the long-term. Similarly, tariffs already have affected the global M&A market heavily affected and transactions are at 3-year low. Broadcom's buyout bid for Qualcomm includes a $8 billion break-up fee if regulators would block the deal from emerging.
What is the way out?
For starters, President Trump is lucky enough this trade war plays out during a period the US economic expansion has been the longest in history (10 years). This expansion has been extended by historic tax cuts and may be further prolonged by the Fed further lowering interest rates for the first time since the 2008 crisis. Logically, Trump is increasing pressure on the Fed's "boneheads" to lower rates to zero – an entertaining domestic battle to follow in the next few months with trade wars as a new element in the Fed's monetary policy.
However, we can realistically expect the US (and global) economy to decelerate in the coming months or years. With a US (re) election coming up, President Trump will thus have every interest in ending trade wars. For instance, the China tariffs on US agricultural imports could hurt Trump in politically sensitive states in the 2020 election.
Trump will have to learn that global leadership and a global framework agreement is needed. In order to enforce a deal and roll back tariffs, negotiators will have to get back to the science, the truth. Yes, this is hard – Tweeting and retreating are easier though the world has seen that when relevant nations join a deal it can be effective (think e.g sanctions against Russia).
In parallel, and much easier said than done, the Chinese may well be best off by focusing their efforts on becoming less dependent on exports. They may be able to learn an important lesson from their current trade opponent, the US: a nation can build the largest domestic consumption market while also play as a global exporter. With China's GDP growth slowing down and an indebted economy, this could well be the best strategy for keeping China's engine going.
In any case, we can expect Trump to announce any resulting deal as "the biggest trade deal"! Ever.
VISIT OUR FAQ PAGE AND EXPLORE ALL THE ANSWERS ABOUT NOVICAP YOU ARE LOOKING FOR