The Ins and Outs of LinkedIn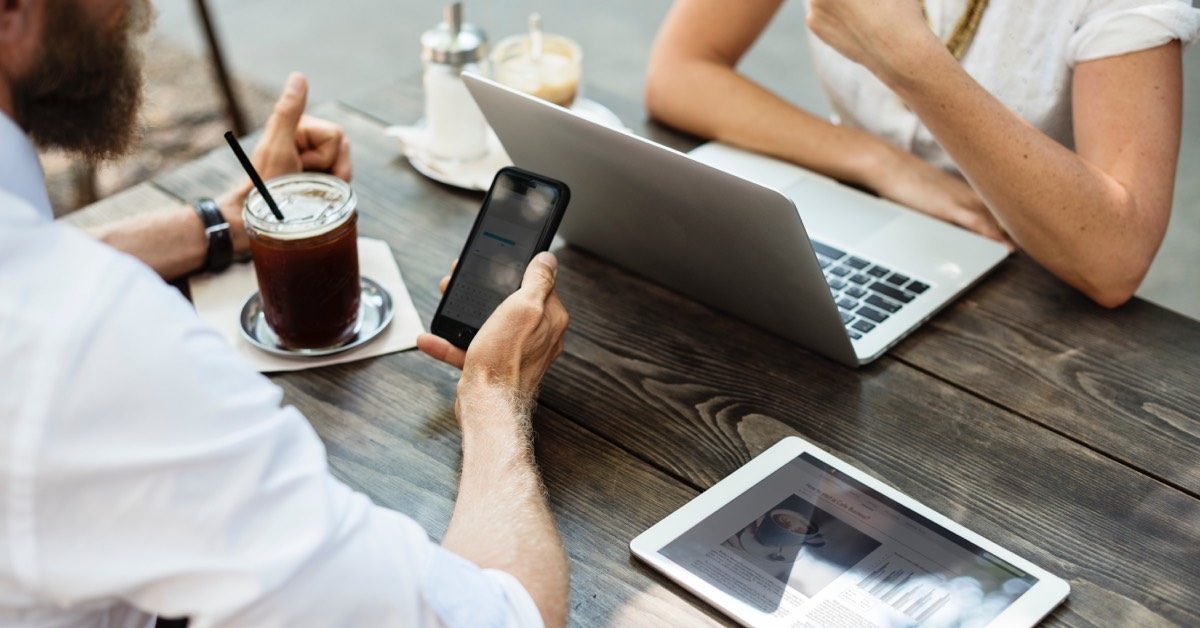 LinkedIn has become one of the most used professional networking sites. Many people use it to find jobs, stay connected with former colleagues or to make new professional connections. If don't have an account yet, you are due to create one and if you already have a profile, you can probably improve it. So here are some basic tips on how to optimise your LinkedIn profile to intrigue recruiters and to establish new connections.
Profile Picture
Your personal branding begins with your profile picture. It is an important factor when recruiters or fellow professionals decide whether to take a look at your profile. No image or a badly chosen picture can have a very negative impact on the impression that your profile gives.
Make sure to chose a picture that is well lit, showing you head to shoulders or head to waist in appropriate attire and smiling into the camera making eye contact.
Your Title
Make the two lines count. Within a few words name the most important part of your profession and/or your job title. This is what shows up when people search for you and/or your job position. Include as many relevant key words as you can to be included in as many search results as possible.
Your Summary
This is the part where you can show some personality and give an overview on how you are different from other candidates. Use it to stand out!
However, do aim to keep it as professional as you can. You can include certain personal features but the focus should be your professional qualities.
Avoid listing stereotypical phrases such as "team player", "fast paced", "innovator" or "problem-solver". LinkedIn publishes a list of the most overused phrases in summaries, and these are always on it.
Education and Experience
Include the highest educational qualification you obtained and all relevant work experience. As you go further back into the past, your work descriptions should get shorter; your current position should be described in most detail but a two months internship you did five years ago should not receive more than one or two lines of writing. That way your profile will not become overly long and overwhelming; it should resemble your CV, not your biography.
Connecting and Following
Start your network with current and former colleagues and classmates but make sure to extend your network past your close connections. You do not need to know all your connections personally, sometimes shared interests or work experience at similar firms can be a reason to connect. Sending a note along your request to connect is often appreciated, especially when connecting with acquaintances or people you have never met.
Furthermore, LinkedIn allows you to follow leaders and influencers, make use of this function to get helpful advise and news regarding your profession. You can also join groups to show your interest in and engagement with certain fields.
Recommendations and Skills Endorsement
Recommendations from current or former colleagues are a great way to prove the skills you claim to have. People who visit your profile will see that your former co-workers value you so much that they are prepared to recommend you publicly. If you get along with your colleagues or former supervisors, do not hesitate to ask them to add recommendations to your profile. It is usually appreciated to offer a recommendation in return.
Connections can also endorse skills you have added to your skills list. This is a faster way for them to show their support for you and the list gives a quick overview of your skills. Make sure to keep the list short, only include the most relevant skills that you are most skilled at.
Additional Tricks
Adjust your personal URL, make it short and preferably just your name and maybe a key word to improve your search engine optimisation (SEO).
Moreover, ensure that your profile is always up to date. Also, you should control what you like and share on LinkedIn, people can see your activities when visiting your profile, so keep it professional.
If you can, provide interesting content for your connections through publishing your own work or offering your qualified opinion on others' posts. It demonstrates communication skills and engagement with current and work-related subjects.
VISIT OUR FAQ PAGE AND EXPLORE ALL THE ANSWERS ABOUT NOVICAP YOU ARE LOOKING FOR