NoviCap, in the FT1000 ranking of the fastest growing European companies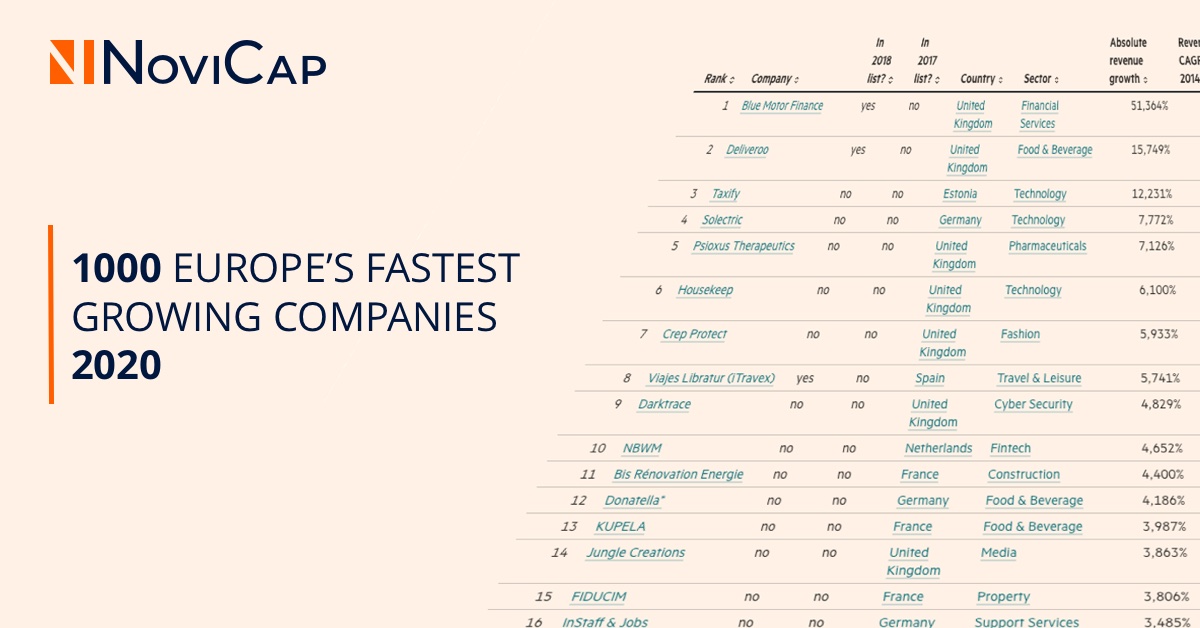 The prestigious British financial newspaper, The Financial Times, has published the fourth edition of its ranking of the 1,000 fastest growing European companies and NoviCap appears in it in the 75th position.
The Financial Times, in partnership with Statista, seeks each year to identify the 1,000 fastest growing European companies. This is the fourth edition of the ranking which is published in a special edition of The Financial Times on paper and on FT.com. You can check last year's ranking here.
Here's a summary of NoviCap's presence in this year's FT1000 Ranking:
NoviCap is ranked 75th in the whole list
NoviCap is ranked 7th of Spanish companies in the list
NoviCap is ranked 4th of European financial services companies
The requirements to appear in this ranking are quite tough and require growth rates of more than 55% per year, both in revenue and in number of employees. It also requires that the company has experienced this growth during a period of three fiscal years, these being the subject of study.
Check here the FT1000 Ranking for 2020
Becoming the one of the fastest growing companies in Europe is something that can only be achieved through the work and effort of a team that has once again demonstrated that the sky is the limit. Congratulations to all who are part of NoviCap, this recognition is thanks to you.
VISIT OUR FAQ PAGE AND EXPLORE ALL THE ANSWERS ABOUT NOVICAP YOU ARE LOOKING FOR