Guide to Marketing Automation for Financial Services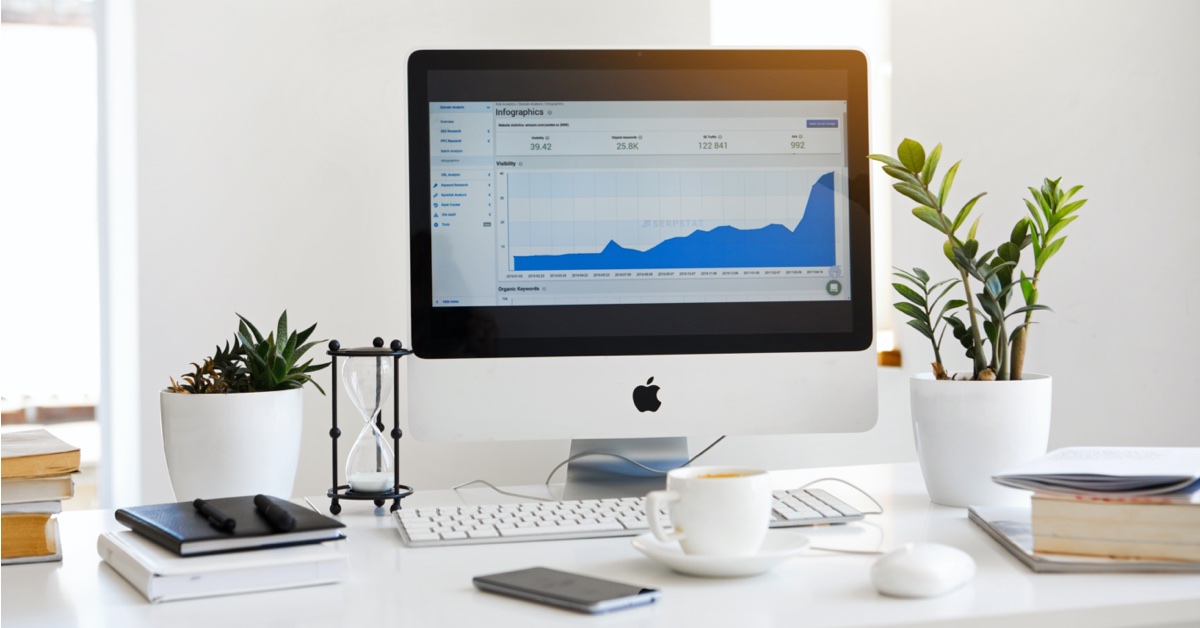 Automating marketing processes is one of the hottest trends in the business world, and your company should definitely use it. Just look at these statistics:
According to a report by Adobe and Econsultancy, 12% of financial service providers consider using marketing automation to increase efficiency and yield as the most exciting opportunity for their organization, while 62% have already increased their budgets for marketing automation.
Why Marketing Automation for Financial Services?
In their Ultimate List of Marketing Statistics for 2020, HubSpot reports:
marketing automation spending worldwide is anticipated to reach $25.1 billion by 2023
79% of top-performing companies have been benefiting from marketing automation for three or more years
marketing automation is one of the most popular techniques for creating a personalized customer experience
If you decide to follow this trend, you can not only provide your clients with more personalized services but optimize plenty of operations in your financial services company to allocate time to urgent matters.
In this guide, you'll discover how to successfully implement marketing automation for financial services.
Follow these four recommendations to create an effective strategy for automating email marketing, social media marketing, online advertising, and content marketing.
1. Send Completely Automated Email Campaigns
Automation is a time-tested necessity for financial services companies in order to improve communication with their clients.
Automation allows your financial company to send personalized emails to the right people at the right time to boost conversions, get and analyze results from email campaigns, start A/B testing to understand which email campaigns work, and do many other things to grow your business.
According to Instapage, financial services are among the top three performers when it comes to email automation, followed by consumer products and general consumer services.
If you don't know how to automate your email marketing strategy, here's where to start:
Choose a user-friendly platform
Come up with a detailed plan to segment your audience
Create an email sequence for every target group
Launch your email campaigns
Wait for results and analyze them using metrics
Automated email campaigns are divided into two types: triggered emails based on behavior and automated drip email campaigns based on schedules.
To get the most out of email marketing automation, you should use both types to be able to get in touch with your customers at every point of interaction with your business.
2. Automatically Promote Your Financial Services on Social Media
According to Smart Insights, there are more than 3.4 billion social media users worldwide.
According to Statista, Facebook outnumbers YouTube, Facebook Messenger, Instagram, Twitter, and other platforms, leading the list of the largest social media networks with more than 2.4 billion monthly active users.
This means that over 70% of all people with a social media account have a Facebook profile.
Obviously, it makes sense that your social media automation strategy should start with Facebook, just as automation on Facebook starts with Ads Manager — the major launch pad for different types of Facebook ads.
Ads Manager allows you to create and run fully automated targeted ad campaigns on Facebook and Facebook Placements such as Instagram, Messenger, and the Audience Network.
After you install Facebook Pixel code on your website, you can automatically receive real-time results about ad performance.
Additionally, you can launch automated ads generated by Facebook based on your own parameters.
After you answer a few questions, Facebook will automatically suggest ad creatives, an audience, and a budget. It will also provide recommendations for your ad campaign if necessary.
Use Machine Learning to Create Online Ads
Have you already launched Google Ads?
Google is the world's top advertising platform. And you shouldn't neglect this fact.
The top advertising provider offers lots of marketing opportunities for financial services that want to promote themselves online. One of them is advertising based on machine learning.
To enhance your Google ad campaigns, you can use Smart Bidding and Smart Creative. These two solutions use machine learning to track millions of signals in real time to show the right ad to the right audience at the right time.
While Smart Bidding is a tool that helps you get better results in ad auctions by optimizing your bids, Smart Creative can generate the best possible combinations of creatives to come up with attractive ads for each user.
Automate Content Production with Artificial Intelligence
Artificial Intelligence (AI) is one of the most popular automation tools by far.
Forbes reports that spending on artificial intelligence for boosting marketing is projected to reach over $52 billion by 2021.
The 2019 Adobe Digital Trends Report shows that 20% of financial services brands are already using AI, while 41% are planning to invest in AI.
The interesting thing is that there are a lot of ways you can apply artificial intelligence to your marketing. Optimizing content production is one of the most promising
For instance, if you don't have a knack for writing powerful copy, you can take advantage of services like WordAi that understand any text and automatically rewrite it as if it was created by a professional human writer.
AI-powered platforms like Softcube help financial service providers make high-quality video ads without human interaction. Artificial intelligence cuts the best scenes from uploaded videos to help you compile the best possible product footage for the cost of producing image ads.
Take Advantage of Automated Marketing Now
Now is the best time to start automating your marketing. We're witnessing the dawn of marketing automation, and the faster you enter this niche, the better the results you'll get for your financial services company.
These are four simple ways you can automate marketing for your financial services.
We hope you find them useful and wish you luck with your marketing automation!
VISIT OUR FAQ PAGE AND EXPLORE ALL THE ANSWERS ABOUT NOVICAP YOU ARE LOOKING FOR