Dynamic Discounting
NoviCap's Dynamic Discounting allows you to take advantage of your excess cash and benefit from increased flexibility to choose how and when you pay your suppliers.
Request a demo
Deliver added value in the supply chain
Increase supply chain strength
Dynamic Discounting improves and optimizes the payments to suppliers.
Obtain a risk-free return on your cash
Dynamic Discounting generates a return on your excess cash without taking additional risks.
Generate shareholder value
Thanks to Dynamic Discounting you will be able to generate an additional source of income.
Support your supplier network
Easy financing for your suppliers
Dynamic Discounting offers your suppliers easy financing on their invoices which improves their cash flow.
Support your supplier network
Support your suppliers by providing them liquidity.
Improve the relationship with your suppliers
Dynamic Discounting will help you build stronger relationships with your suppliers.
How does NoviCap's Dynamic Discounting work?
Upload the invoices

Make a selection of invoices on our platform in order to offer early payments to your suppliers.

Automated onboarding

Our platform will notify your suppliers that they have the possibility of anticipating the invoice

Acceptance of the conditions

Your suppliers will be able to accept the conditions on our platform and have the possibility to receive the early payments of their invoices.

Manage the early payments

NoviCap takes care of everything needed so you can proceed with the early payments of your suppliers.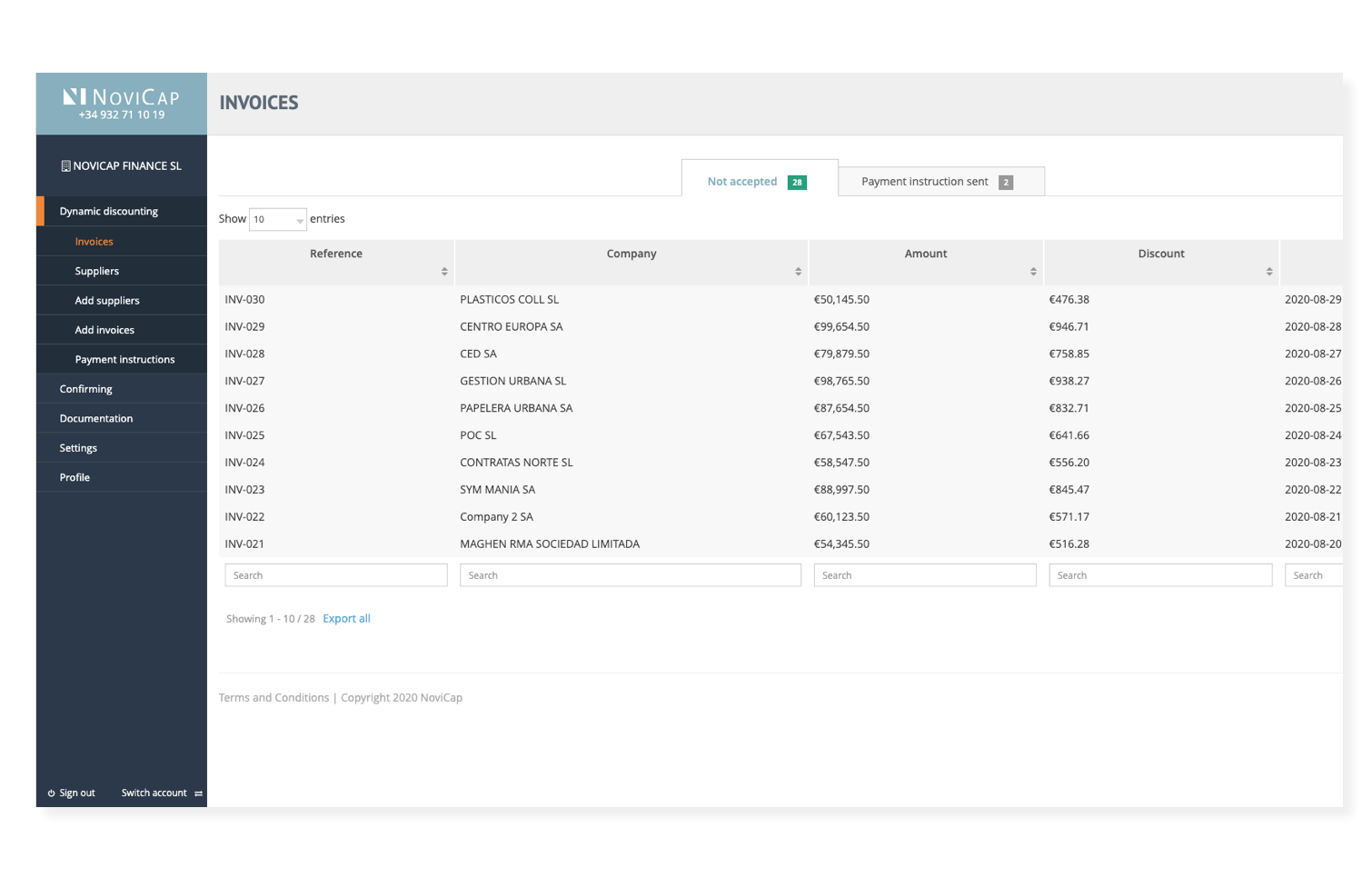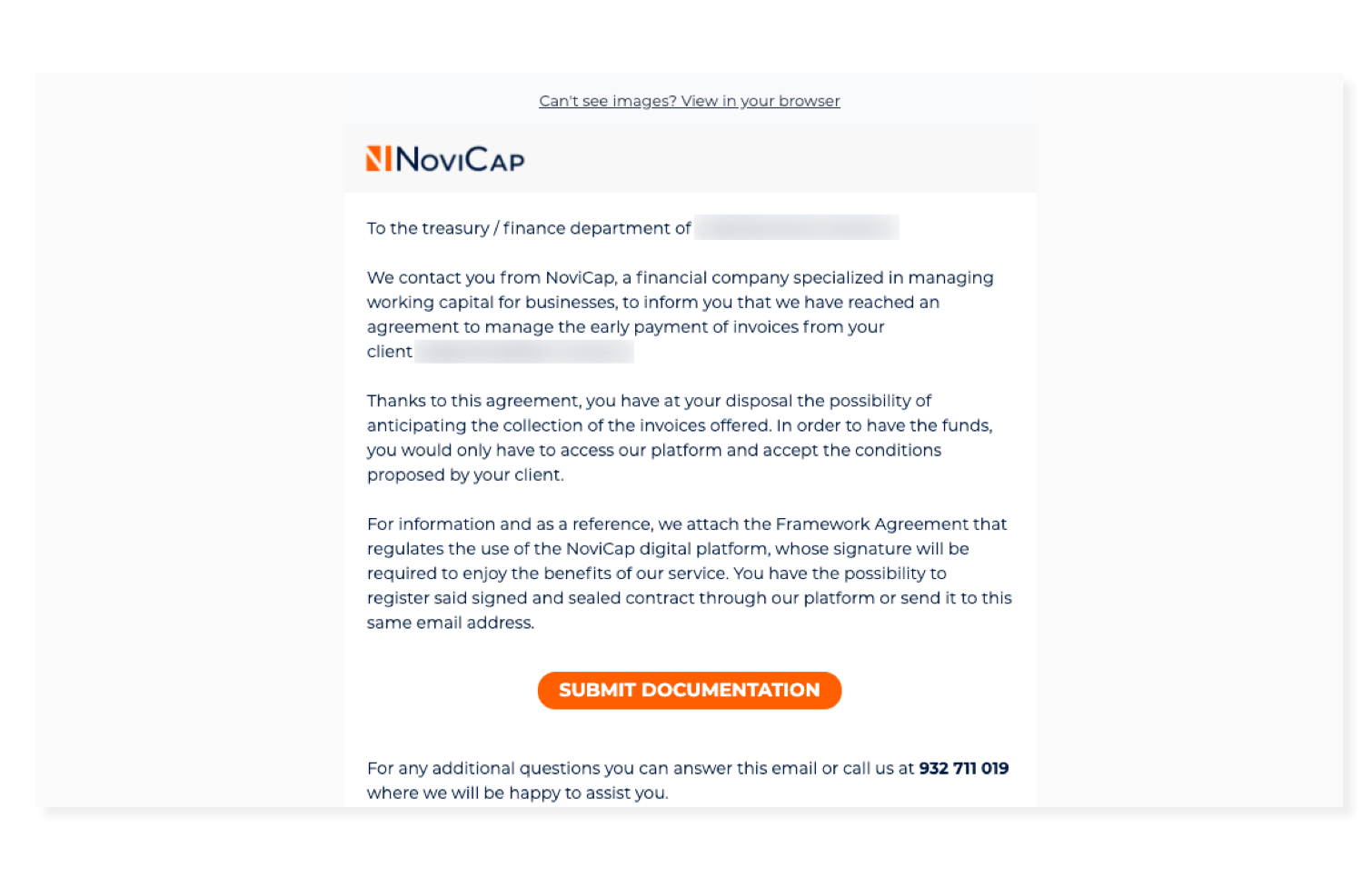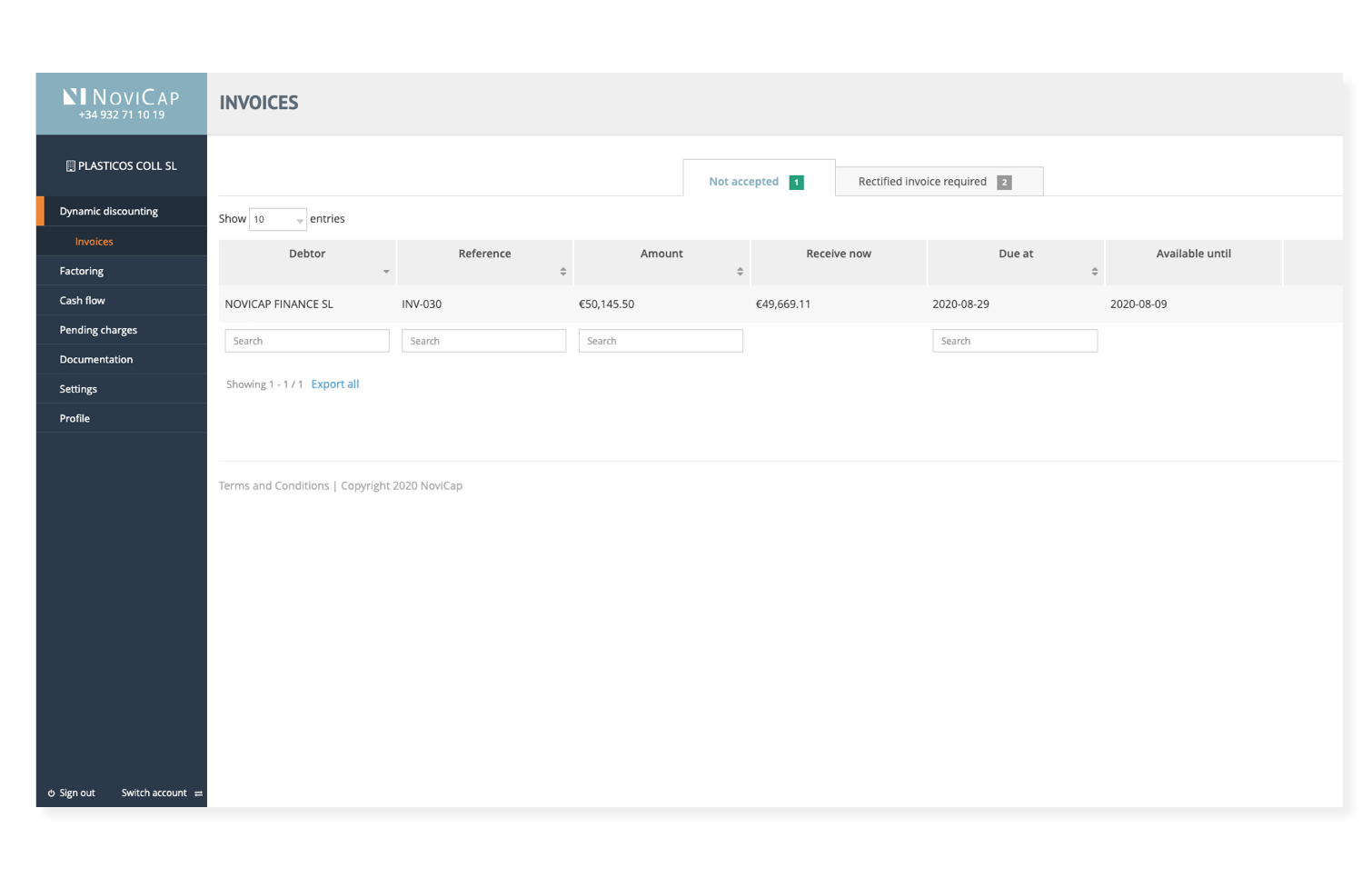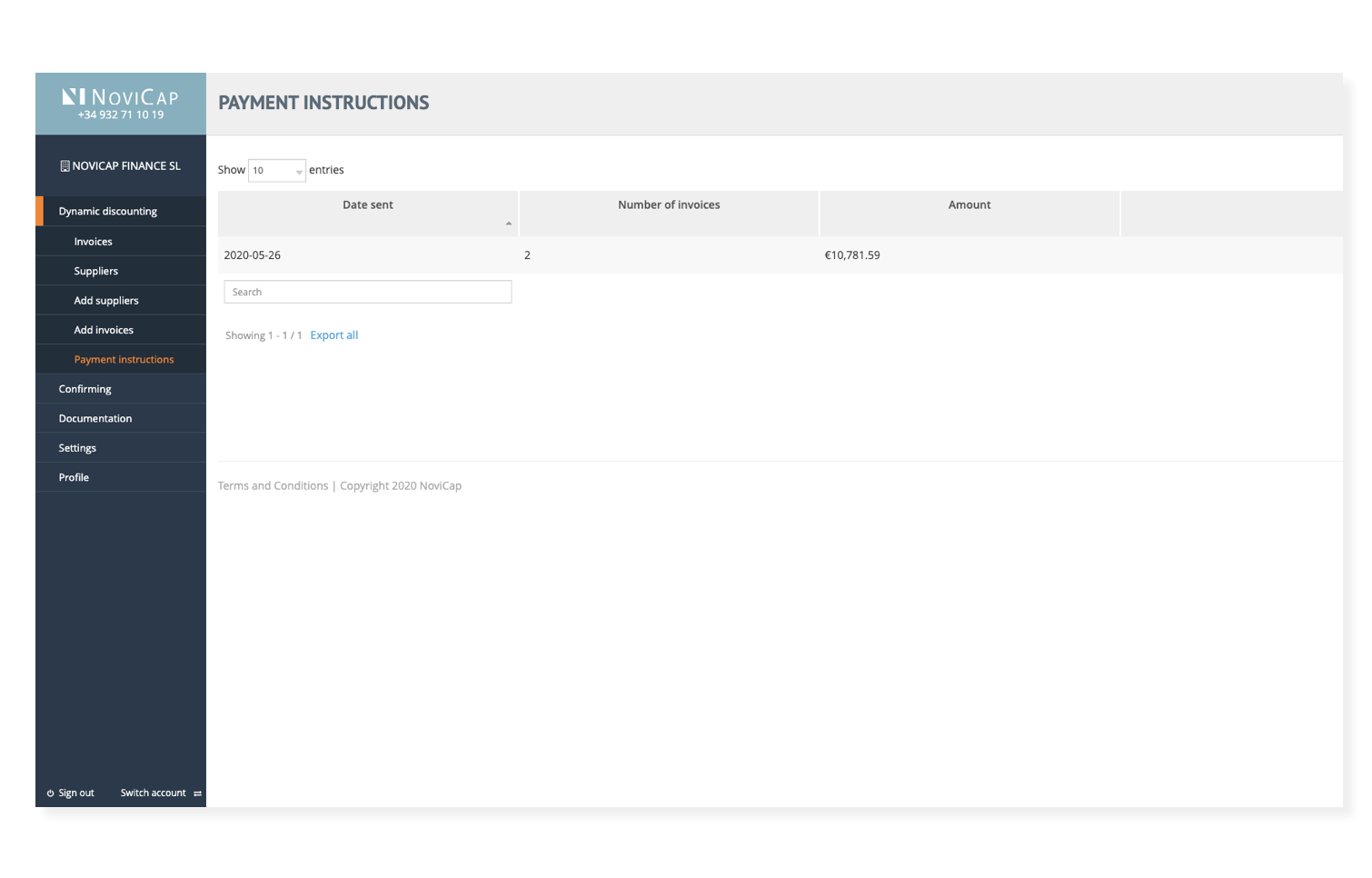 Everything you're looking for in a Dynamic Discounting solution
Strengthen your reputation
Dynamic Discounting strengthens your position in the supply chain and your reputation with new suppliers.
A better insight into your administration
Gain more control and improve the view of your creditor position.
Save time
Dynamic Discounting optimizes the payment processes to your suppliers in your supply chain.
Satisfied suppliers
Dynamic Discounting strengthens your relationship with your suppliers and increases loyalty.
Customer support
We will provide 24/7 technical support to ensure that the operation of your Dynamic Discounting runs optimally.
Some success stories of companies that have been funded with NoviCap
Our clients are working with some of the best companies in the world
What do you need to get started?
Minimum requirements
In order to be eligible for NoviCap's Dynamic Discounting your company must have at least 1M€ of excess cash. If in doubt, please contact us to explore your options.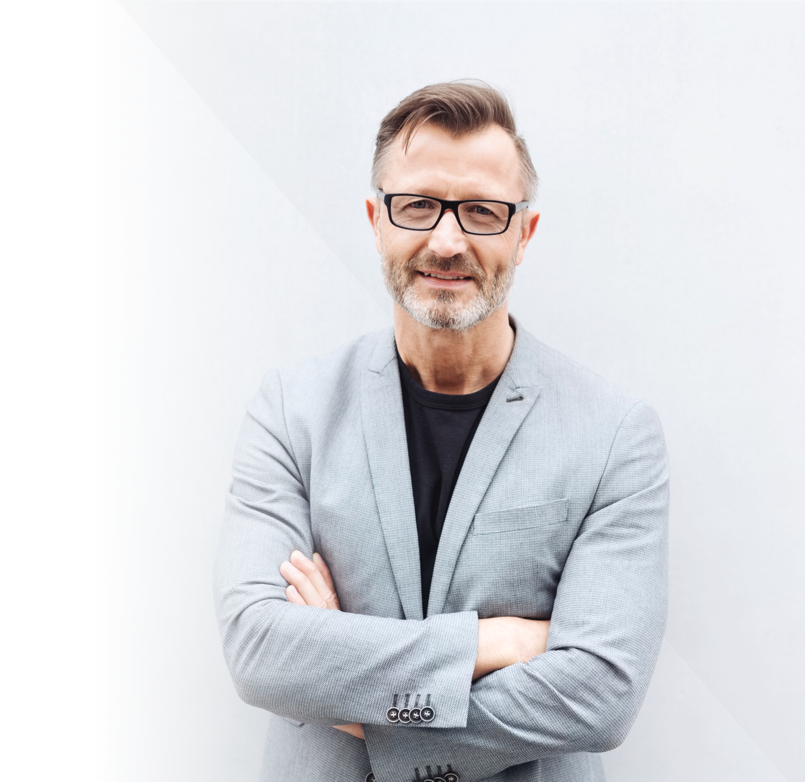 Request a demo
After requesting a demonstration one of our consultants will contact you to show you how the NoviCap platform works and how to manage your Dynamic Discounting line.