Supply Chain Finance
The best option for large companies who want to simplify payment management for their suppliers and offer them the possibility to get paid early.
Request a demo
Simplify and automate your payments while improving your relationship with your suppliers
100% online process
Fully online process through our Supply Chain Finance platform; forget about paperwork. Upload suppliers, invoices, documentation… all in one place.
More negotiation power
Increase your negotiation power with your suppliers by offering them a full payment solution.
Diversify your financing sources
Don't only rely on banks. Diversify your financing sources with NoviCap's Supply Chain Finance solution.
Improve the relationship with your suppliers
Increase your negotiating power with your suppliers by offering them a complete payment solution, allowing them to finance their invoices and improve their cash flow.
Agility for your suppliers
Improve the collection management of your suppliers thanks to a quick and easy registration and financing process.
Improve your cash flow
With the Supply Chain Finance of NoviCap both you and your suppliers can improve your working capital and free up your cash flow.
How does Supply Chain Finance with NoviCap work?
Invite your suppliers

Upload the invoice batches on our platform without having to submit additional supplier documentation.

We onboard them

Our platform automatically lets your suppliers know that there are invoices available for financing.

We offer to finance their invoices

The supplier accepts the financing conditions with NoviCap according to our agreement with you.

They receive payment

We proceed to finance the invoices of the suppliers within 48 hours.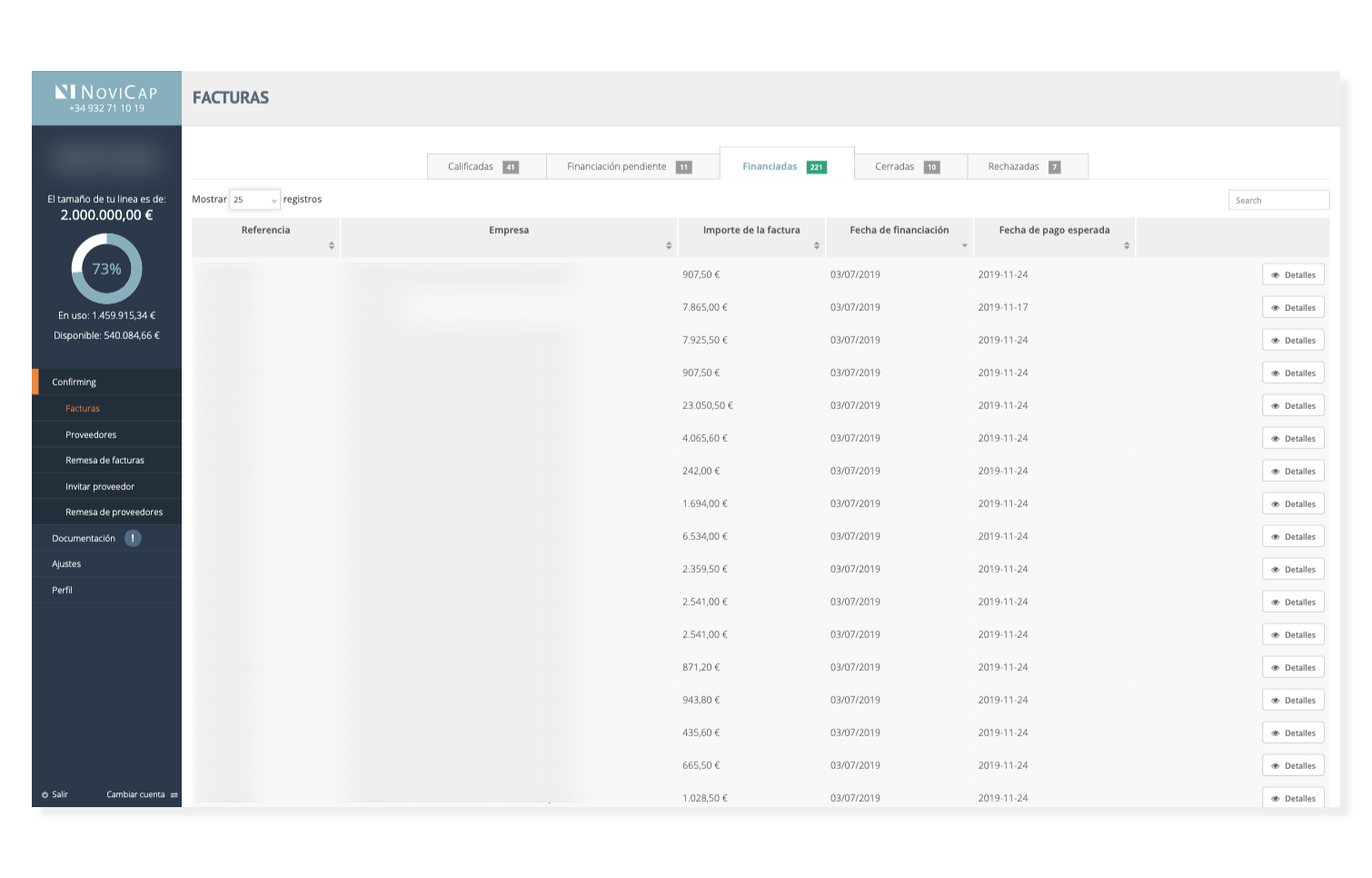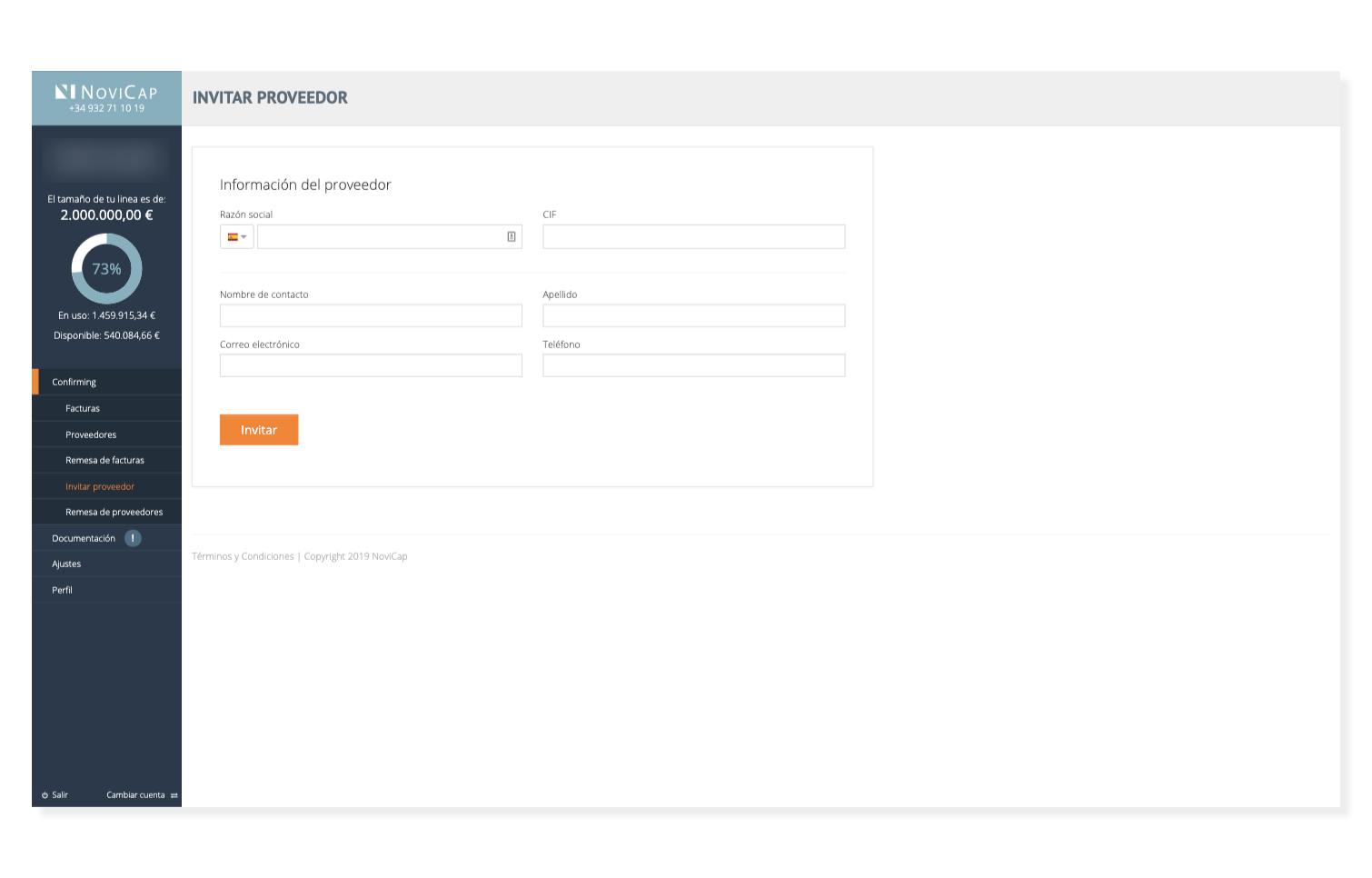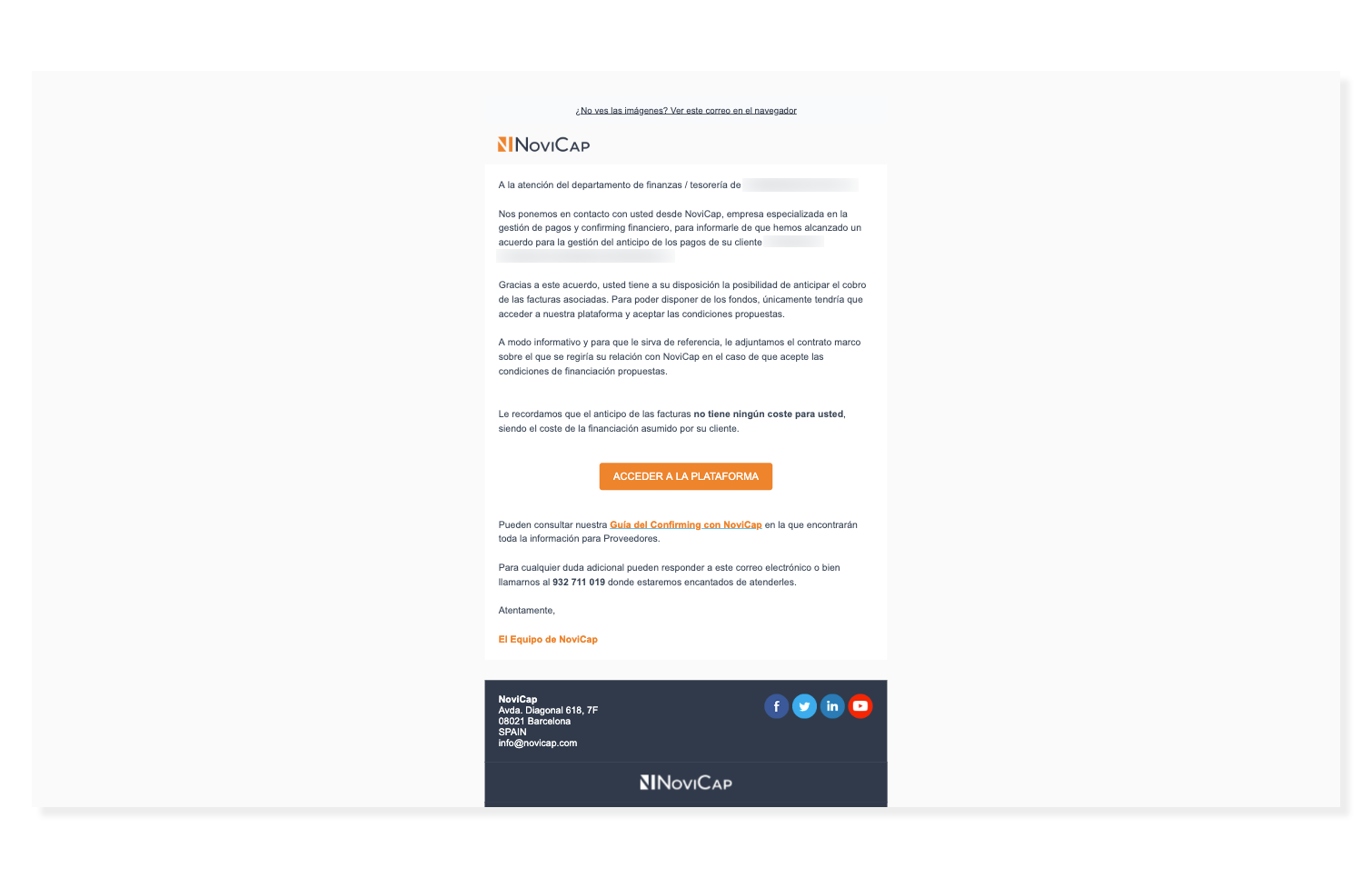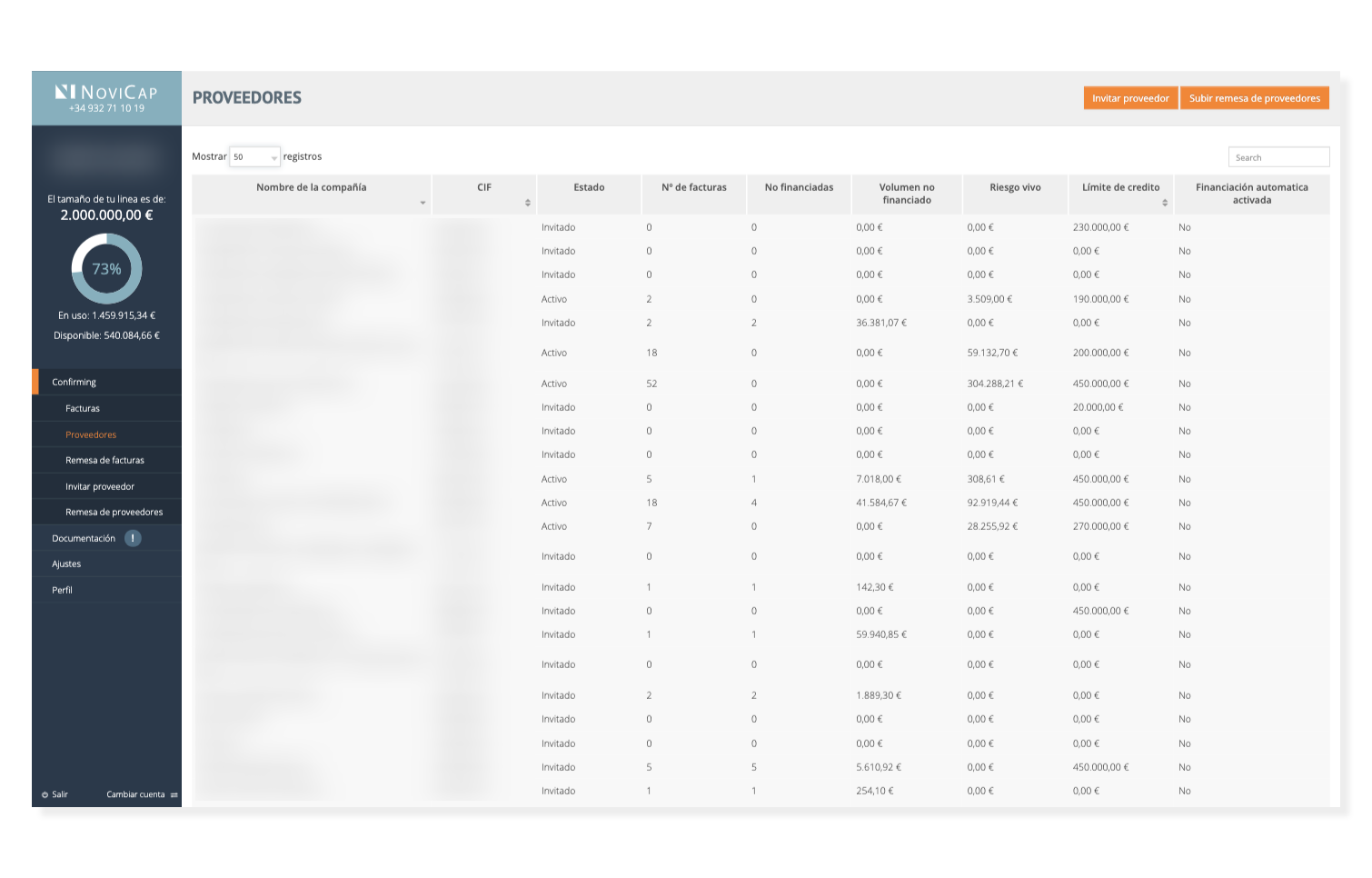 Some success stories of companies that have been funded with NoviCap
Our clients work with some of the best companies in the world